Second-by-second

analysis and playback of events and incidents

The incident replay dashboard lets operators manage and view detailed vehicle information including speed, accelerometer, RPM, throttle, gear, fuel level and consumption, breadcrumb map location, and clutch and brake status. Paired with our integrated CoreVision Dashcam, it offers matching video recordings and automated alerts to mobile devices and email can also be configured for different incident types.
Smart, made
simple
The CoreVision Dashcam is designed for precision video capture using a reliable lightweight structure. With the CoreHub IoT device powering the event triggers, video storage and engine data, you get high functionality, low risk of data loss, all with a low price tag.
For decision makers reviewing an incident occurrence, time syncing of video and incident data offers a complete view of what happened, and when. Complete visibility allows you to have confidence in your incident resolution outcomes.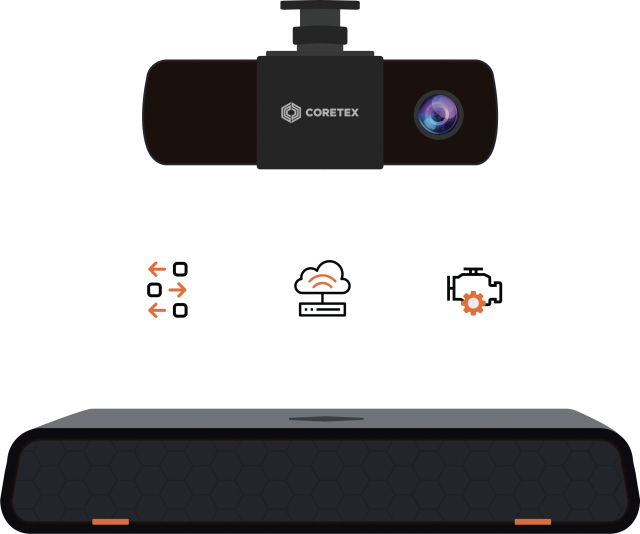 "Coretex has been a key and engaged partner for PLM. We find the reporting platform is the best in the industry and give us the on demand reporting we require to meet all of our fleet needs."

— Mark Domzalski, SVP, Sales & Field Operations
Ready for what's next?
Talk to us about an obligation free trial and be sure you're getting the right tools for the job.